Our Firm & Philosophy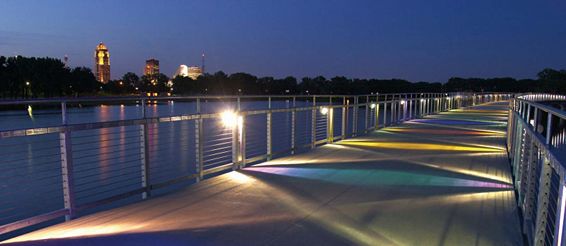 Wealth management solutions are about helping to ensure that an individual, couple or family has the financial resources to live in a desired manner for a number of years after retirement.  It's about helping make sure assets earned over a lifetime of work don't slip away when they're needed. And, it's about leaving a legacy and values in place for your children and grandchildren.
In a real sense, it's about buying time – time to enjoy a new phase of life after years devoted to a successful career. Proper wealth planning helps allow you to do what you want to do – after you've finished doing what you had to do to accumulate those assets.
We are dedicated to providing our clients sound wealth management strategies, using our experience in life insurance and investment strategies to help clients meet their retirement, estate and business planning objectives.
Founder Clark Bening infused the firm with a unique appreciation that time is a powerful financial force.  "When well managed, time serves us. When neglected, it disappears before we know it – and the costs are enormous," he often said. "Too many people let valuable time slip away each day, robbing them of opportunities, assets, and dreams."
Today, Ray Bening and Duke Reichardt continue the high standards of client care set by Clark Bening, serving more than 1,000 individuals and family businesses as well as some of Iowa's largest companies that require highly specialized services in dealing with financial and insurance needs. 
In addition to crafting life insurance and investment strategies for clients' specific needs, we help develop and manage retirement cash-flow plans, supplemental executive retirement strategies, business continuation, and charitable giving plans. Bening Financial also offers a wide variety of innovative financial strategies to help businesses attract, reward, and retain their most-valued executives.
Like our clients, we prize the strong Midwestern values of hard work, honesty, and independence.  We understand what it means to set high goals and standards, build a business, create wealth and aspire to protect it from inflation and unnecessary taxation. At Bening Financial, clients will receive competent professional advice — and time will always be a well-managed asset.