Duke Reichardt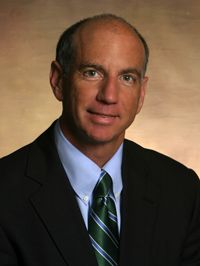 Financial Representative
Princor Registered Representative
Financial Advisor
Address: 801 Grand Ave, Suite 240
Des Moines, IA 50309
Phone: 888-244-4947
Fax: 515-282-1173
E-mail: dreichardt@beningfinancial.com 
---
Duke graduated from the University of Iowa with a B.A. in Business Administration.
In 2002, Duke joined Bening Financial Organization, Inc. as a partner.  He brings over 25 years of financial and client service experience.  He has qualified for the Million Dollar Round Table each year with the firm.
Prior to coming to Bening Financial, Duke was Managing Director at the asset management firm, Investor Management Group (IMG).  His primary responsibilities were institutional sales and client servicing.
Duke is currently on the board of trustees for Youth Homes of Mid America, chair of the River Front YMCA Partner with Youth Program, and a Big Brother with Big Brothers & Sisters of Iowa.  In the past, Duke has been involved with several charities, including: Food Bank of Iowa, YMCA board, Progress Industries, March of Dimes, and Variety Club of Iowa.  Family includes wife, Carole, two sons, and a daughter.